(This article is the last in a series on using the A* algorithm in R. See the first and second posts for more.)
Last year at the NYC R conference, I had the chance to see David Smith demonstrate building and navigating a Minecraft maze, using the miner package. It was really cool! At the end of the talk, as we stepped out of the maze, my gaze turned to the lofty minecraft peaks in the distance.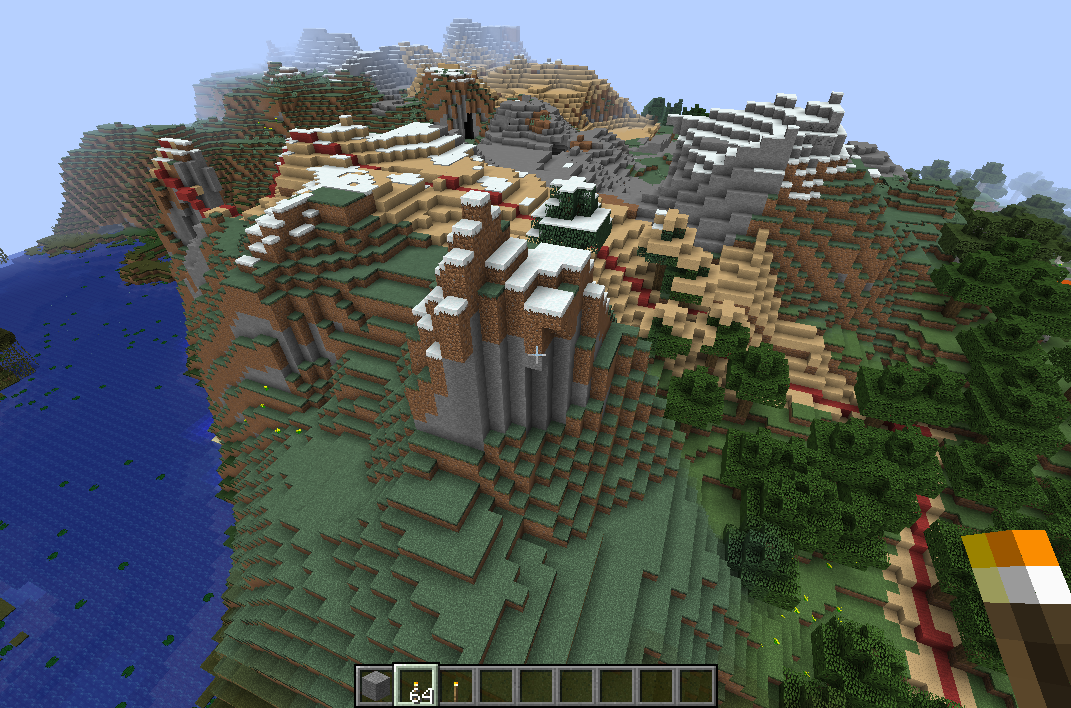 I knew then that my heart belonged to finding the optimal path up one of those craggy slopes.
Navigating minecraft involves two pieces:
Using the miner library to interact with minecraft
Using the astar library to navigate a 3D space
In this article, I'll quickly cover what went into the process.